Lokmat samachar Free Download | Lokmat samachar eNews pdf | Lokmat samachar ePaper pdf 2023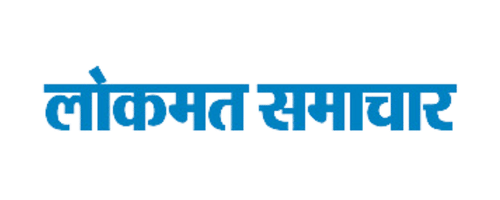 Lokmat Samachar is a prominent Marathi-language daily newspaper in India. It has established itself as a trusted source of news and information, catering to readers primarily in Maharashtra and surrounding regions. With its inception in 1989, Lokmat Samachar has been committed to delivering comprehensive coverage of local, national, and international news, along with a focus on politics, sports, entertainment, business, and more.
The newspaper's emphasis on journalistic integrity and unbiased reporting has earned it a loyal readership. Lokmat Samachar serves as a platform for individuals who prefer to consume news in Marathi, providing them with a deep understanding of regional and statewide affairs. It plays a crucial role in reflecting the aspirations, concerns, and cultural richness of the Marathi-speaking community. With its in-depth analysis, engaging content, and dedicated readership, Lokmat Samachar continues to be a leading newspaper in Maharashtra, informing and empowering its readers.
Unlocking the Power of Lokmat samachar
You can download Lokmat samachar Newspaper PDF here on Daily eNEWS. This ePaper can help several persons :
Marathi-speaking Readers: Lokmat Samachar primarily caters to Marathi-speaking readers, providing them with a reliable source of news and information in their native language. It serves as a vital medium for Marathi-speaking individuals to stay updated on local, national, and international news, as well as topics of interest to the Marathi community.
Residents of Maharashtra: Lokmat Samachar is especially beneficial for residents of Maharashtra, as it covers a wide range of regional news, events, and developments specific to the state. It keeps readers informed about local politics, government policies, cultural events, and social issues impacting Maharashtra.
Politically Engaged Individuals: Lokmat Samachar focuses on political news and analysis, making it an invaluable resource for politically engaged individuals. It covers elections, political campaigns, government policies, and public administration, helping readers stay informed about the political landscape in Maharashtra and beyond.
Business Professionals: Lokmat Samachar covers business news, market trends, and economic developments, making it useful for business professionals in Maharashtra. It provides insights into the local business environment, investment opportunities, industry updates, and expert opinions, aiding professionals in making informed decisions.
Students and Educators: Lokmat Samachar offers educational value to students and educators. It covers current affairs, general knowledge, and topics relevant to academic studies, helping students stay updated and providing useful information for educators in Maharashtra's educational institutions.
Individuals Interested in Marathi Culture and Literature: Lokmat Samachar showcases articles on Marathi culture, literature, arts, and entertainment. It features interviews with renowned personalities, reviews of books and movies, coverage of cultural events, and other aspects of Marathi arts and culture, appealing to individuals interested in exploring the rich cultural heritage of Maharashtra.
Individuals Seeking Comprehensive News Coverage: Lokmat Samachar provides comprehensive news coverage, offering readers a wide range of topics and perspectives. It serves individuals seeking a holistic understanding of current events, both within Maharashtra and across the country.
| Fields | Details |
| --- | --- |
| Name | Hindustan Times |
| Founded | 1924 |
| Language | English |
| Headquarters | New Delhi, India |
| Topics Covered | News, Politics, Business, Sports, Entertainment |
| Website | hindustantimes.com |
Lokmat samachar FAQ
How can I access Lokmat samachar ePaper?
You can access Lokmat samachar ePaper by clicking on date wise download button below or by visiting their official website.
Is Lokmat samachar ePaper available for free?
You can download PDF edition of Lokmat samachar for free for educational purpose on our website https://www.dailyenews.in. Make sure to bookmark this link in your browser.
Lokmat samachar Newspaper is also available in PDF form at official website.
Can I download Lokmat samachar ePaper in PDF format?
Yes, you can download Lokmat samachar ePaper in PDF format for offline reading and convenience.
Can I read Lokmat samachar ePaper offline?
Yes, once you have downloaded Lokmat samachar ePaper in PDF format, you can read it offline at your convenience.
How frequently is Lokmat samachar ePaper updated?
Lokmat samachar ePaper is typically updated daily in the morning around 7 AM IST, providing you with the latest news and articles.
Can I access past issues of Lokmat samachar ePaper?
Select relevant date from below or type date or month in the search bar to access the past editions.
Disclaimer
This is not official website of Lokmat samachar. For official website visit http://epaper.lokmat.com/lokmatsamachar/
We are not the owner of the paper Lokmat samachar. We are just sharing the links of pdf files which are already freely available over Internet to public. We are just sharing the links only for Educational purposes with a target to help the needy students. These Lokmat samachar Free Download links/pdf are neither maintained on our servers nor we have any ownership of these files. If anyone have any questions about violating the rules and regulations, please contact us immediately.
Lokmat samachar Free Download Links
| Date | Access Here |
| --- | --- |
| #REF! | #REF! |
| #REF! | #REF! |
| #REF! | #REF! |
| #REF! | #REF! |
| #REF! | #REF! |
| #REF! | #REF! |
| #REF! | #REF! |
| #REF! | #REF! |
| #REF! | #REF! |
| #REF! | #REF! |
| #REF! | #REF! |
| #REF! | #REF! |
| #REF! | #REF! |
| #REF! | #REF! |
| #REF! | #REF! |
| #REF! | #REF! |
| #REF! | #REF! |
| #REF! | #REF! |
| #REF! | #REF! |
| #REF! | #REF! |
| #REF! | #REF! |
| #REF! | #REF! |
| #REF! | #REF! |
| #REF! | #REF! |
| #REF! | #REF! |
| #REF! | #REF! |
| #REF! | #REF! |
| #REF! | #REF! |
| #REF! | #REF! |
| #REF! | #REF! |
| #REF! | #REF! |
| #REF! | #REF! |
| #REF! | #REF! |
| #REF! | #REF! |
| #REF! | #REF! |
| #REF! | #REF! |
| #REF! | #REF! |
| #REF! | #REF! |
| #REF! | #REF! |
| #REF! | #REF! |
| #REF! | #REF! |
| #REF! | #REF! |
| #REF! | #REF! |
| #REF! | #REF! |
| #REF! | #REF! |
| #REF! | #REF! |
| #REF! | #REF! |
| #REF! | #REF! |
| #REF! | #REF! |
| #REF! | #REF! |
| #REF! | #REF! |
| #REF! | #REF! |
| #REF! | #REF! |
| #REF! | #REF! |
| #REF! | #REF! |
| #REF! | #REF! |
| #REF! | #REF! |
| #REF! | #REF! |
| #REF! | #REF! |
| #REF! | #REF! |
| #REF! | #REF! |
| #REF! | #REF! |
| #REF! | #REF! |
| #REF! | #REF! |
| #REF! | #REF! |
| #REF! | #REF! |
| #REF! | #REF! |
| #REF! | #REF! |
| #REF! | #REF! |
| #REF! | #REF! |
| #REF! | #REF! |
| #REF! | #REF! |
| #REF! | #REF! |
| #REF! | #REF! |
| #REF! | #REF! |
| #REF! | #REF! |
| #REF! | #REF! |
| #REF! | #REF! |
| #REF! | #REF! |
| #REF! | #REF! |
| #REF! | #REF! |
| #REF! | #REF! |
| #REF! | #REF! |
| #REF! | #REF! |
| #REF! | #REF! |
| #REF! | #REF! |
| #REF! | #REF! |
| #REF! | #REF! |
| #REF! | #REF! |
| #REF! | #REF! |
| #REF! | #REF! |
| #REF! | #REF! |
| #REF! | #REF! |
| #REF! | #REF! |
| #REF! | #REF! |
| #REF! | #REF! |
| #REF! | #REF! |
| #REF! | #REF! |
| #REF! | #REF! |
| #REF! | #REF! |
| #REF! | #REF! |
| #REF! | #REF! |
| #REF! | #REF! |
| #REF! | #REF! |
| #REF! | #REF! |
| #REF! | #REF! |
| #REF! | #REF! |
| #REF! | #REF! |
| #REF! | #REF! |
| #REF! | #REF! |
| #REF! | #REF! |
| #REF! | #REF! |
| #REF! | #REF! |
| #REF! | #REF! |
| #REF! | #REF! |
| #REF! | #REF! |
| #REF! | #REF! |
| #REF! | #REF! |
| #REF! | #REF! |
| #REF! | #REF! |
| #REF! | #REF! |
| #REF! | #REF! |
| #REF! | #REF! |
| #REF! | #REF! |
| #REF! | #REF! |
| #REF! | #REF! |
| #REF! | #REF! |
| #REF! | #REF! |
| #REF! | #REF! |
| #REF! | #REF! |
| #REF! | #REF! |
| #REF! | #REF! |
| #REF! | #REF! |
| #REF! | #REF! |
| #REF! | #REF! |
| #REF! | #REF! |
| #REF! | #REF! |
| #REF! | #REF! |
| #REF! | #REF! |
| #REF! | #REF! |
| #REF! | #REF! |
| #REF! | #REF! |
| #REF! | #REF! |
| #REF! | #REF! |
| #REF! | #REF! |
| #REF! | #REF! |
| #REF! | #REF! |
| #REF! | #REF! |
| #REF! | #REF! |
| #REF! | #REF! |
| #REF! | #REF! |
| #REF! | #REF! |
| #REF! | #REF! |
| #REF! | #REF! |
| #REF! | #REF! |
| #REF! | #REF! |
| #REF! | #REF! |
| #REF! | #REF! |
| #REF! | #REF! |
| #REF! | #REF! |
| #REF! | #REF! |
| #REF! | #REF! |
| #REF! | #REF! |
| #REF! | #REF! |
| #REF! | #REF! |
| #REF! | #REF! |
| #REF! | #REF! |
| #REF! | #REF! |
| #REF! | #REF! |
| #REF! | #REF! |
| #REF! | #REF! |
| #REF! | #REF! |
| #REF! | #REF! |
| #REF! | #REF! |
| #REF! | #REF! |
| #REF! | #REF! |
| #REF! | #REF! |
| #REF! | #REF! |
| #REF! | #REF! |
| #REF! | #REF! |
| #REF! | #REF! |
| #REF! | #REF! |
| #REF! | #REF! |
| #REF! | #REF! |
| #REF! | #REF! |
| #REF! | #REF! |
| #REF! | #REF! |
| #REF! | #REF! |
| #REF! | #REF! |
| #REF! | #REF! |
| #REF! | #REF! |
| #REF! | #REF! |
| #REF! | #REF! |
| #REF! | #REF! |
| #REF! | #REF! |
| #REF! | #REF! |
| #REF! | #REF! |
| #REF! | #REF! |
| #REF! | #REF! |
| #REF! | #REF! |
| #REF! | #REF! |
| #REF! | #REF! |
| #REF! | #REF! |
| #REF! | #REF! |
| #REF! | #REF! |
| #REF! | #REF! |
| #REF! | #REF! |
| #REF! | #REF! |
| #REF! | #REF! |
| #REF! | #REF! |
| #REF! | #REF! |
| #REF! | #REF! |
| #REF! | #REF! |
| #REF! | #REF! |
| #REF! | #REF! |
| #REF! | #REF! |
| #REF! | #REF! |
| #REF! | #REF! |
| #REF! | #REF! |
| #REF! | #REF! |
| #REF! | #REF! |
| #REF! | #REF! |
| #REF! | #REF! |
| #REF! | #REF! |
| #REF! | #REF! |
| #REF! | #REF! |
| #REF! | #REF! |
| #REF! | #REF! |
| #REF! | #REF! |
| #REF! | #REF! |
| #REF! | #REF! |
| #REF! | #REF! |
| #REF! | #REF! |
| #REF! | #REF! |
| #REF! | #REF! |
| #REF! | #REF! |
| #REF! | #REF! |
| #REF! | #REF! |
| #REF! | #REF! |
| #REF! | #REF! |
| #REF! | #REF! |
| #REF! | #REF! |
| #REF! | #REF! |
| #REF! | #REF! |
| #REF! | #REF! |
| #REF! | #REF! |
| #REF! | #REF! |
| #REF! | #REF! |
| #REF! | #REF! |
| #REF! | #REF! |
| #REF! | #REF! |
| #REF! | #REF! |
| #REF! | #REF! |
| #REF! | #REF! |
| #REF! | #REF! |
| #REF! | #REF! |
| #REF! | #REF! |
| #REF! | #REF! |
| #REF! | #REF! |
| #REF! | #REF! |
| #REF! | #REF! |
| #REF! | #REF! |
| #REF! | #REF! |
| #REF! | #REF! |
| #REF! | #REF! |
| #REF! | #REF! |
| #REF! | #REF! |
| #REF! | #REF! |
| #REF! | #REF! |
| #REF! | #REF! |
| #REF! | #REF! |
| #REF! | #REF! |
| #REF! | #REF! |
| #REF! | #REF! |
| #REF! | #REF! |
| #REF! | #REF! |
| #REF! | #REF! |
| #REF! | #REF! |
| #REF! | #REF! |
| #REF! | #REF! |
| #REF! | #REF! |
| #REF! | #REF! |
| #REF! | #REF! |
| #REF! | #REF! |
| #REF! | #REF! |
| #REF! | #REF! |
| #REF! | #REF! |
| #REF! | #REF! |
| #REF! | #REF! |
| #REF! | #REF! |
| #REF! | #REF! |
| #REF! | #REF! |
| #REF! | #REF! |
| #REF! | #REF! |
| #REF! | #REF! |
| #REF! | #REF! |
| #REF! | #REF! |
| #REF! | #REF! |
| #REF! | #REF! |
| #REF! | #REF! |
| #REF! | #REF! |
| #REF! | #REF! |
| #REF! | #REF! |
| #REF! | #REF! |
| #REF! | #REF! |
| #REF! | #REF! |
| #REF! | #REF! |
| #REF! | #REF! |
| #REF! | #REF! |
| #REF! | #REF! |
| #REF! | #REF! |
| #REF! | #REF! |
| #REF! | #REF! |
| #REF! | #REF! |
| #REF! | #REF! |
| #REF! | #REF! |
| #REF! | #REF! |
| #REF! | #REF! |
| #REF! | #REF! |
| #REF! | #REF! |
| #REF! | #REF! |
| #REF! | #REF! |
| #REF! | #REF! |
| #REF! | #REF! |
| #REF! | #REF! |
| #REF! | #REF! |
| #REF! | #REF! |
| #REF! | #REF! |
| #REF! | #REF! |
| #REF! | #REF! |
| #REF! | #REF! |
| #REF! | #REF! |
| #REF! | #REF! |
| #REF! | #REF! |
| #REF! | #REF! |
| #REF! | #REF! |
| #REF! | #REF! |
| #REF! | #REF! |
| #REF! | #REF! |
| #REF! | #REF! |
| #REF! | #REF! |
| #REF! | #REF! |
| #REF! | #REF! |
| #REF! | #REF! |
| #REF! | #REF! |
| #REF! | #REF! |
| #REF! | #REF! |
| #REF! | #REF! |
| #REF! | #REF! |
| #REF! | #REF! |
| #REF! | #REF! |
| #REF! | #REF! |
| #REF! | #REF! |
| #REF! | #REF! |
| #REF! | #REF! |
| #REF! | #REF! |
| #REF! | #REF! |
| #REF! | #REF! |
| #REF! | #REF! |
| #REF! | #REF! |
| #REF! | #REF! |
| #REF! | #REF! |
| #REF! | #REF! |
| #REF! | #REF! |
| #REF! | #REF! |
| #REF! | #REF! |
| #REF! | #REF! |
| #REF! | #REF! |
| #REF! | #REF! |
| #REF! | #REF! |
| #REF! | #REF! |
| #REF! | #REF! |
| #REF! | #REF! |
| #REF! | #REF! |
| #REF! | #REF! |
| #REF! | #REF! |
| #REF! | #REF! |
| #REF! | #REF! |
| #REF! | #REF! |
| #REF! | #REF! |
| #REF! | #REF! |
| #REF! | #REF! |
| #REF! | #REF! |
| #REF! | #REF! |
| #REF! | #REF! |
| #REF! | #REF! |
| #REF! | #REF! |
| #REF! | #REF! |
| #REF! | #REF! |
| #REF! | #REF! |
| #REF! | #REF! |
| #REF! | #REF! |
| #REF! | #REF! |
| #REF! | #REF! |
| #REF! | #REF! |
| #REF! | #REF! |
| #REF! | #REF! |
| #REF! | #REF! |
| #REF! | #REF! |
| #REF! | #REF! |
| #REF! | #REF! |
| #REF! | #REF! |
| #REF! | #REF! |
| #REF! | #REF! |
| #REF! | #REF! |
| #REF! | #REF! |
| #REF! | #REF! |
| #REF! | #REF! |
| #REF! | #REF! |
| #REF! | #REF! |
| #REF! | #REF! |
| #REF! | #REF! |
| #REF! | #REF! |
| #REF! | #REF! |
| #REF! | #REF! |
| #REF! | #REF! |
| #REF! | #REF! |
| #REF! | #REF! |
| #REF! | #REF! |
| #REF! | #REF! |
| #REF! | #REF! |
| #REF! | #REF! |
| #REF! | #REF! |
| #REF! | #REF! |
| #REF! | #REF! |
| #REF! | #REF! |
| #REF! | #REF! |
| #REF! | #REF! |
| #REF! | #REF! |
| #REF! | #REF! |
| #REF! | #REF! |
| #REF! | #REF! |
| #REF! | #REF! |
| #REF! | #REF! |
| #REF! | #REF! |
| #REF! | #REF! |
| #REF! | #REF! |
| #REF! | #REF! |
| #REF! | #REF! |
| #REF! | #REF! |
| #REF! | #REF! |
| #REF! | #REF! |
| #REF! | #REF! |
| #REF! | #REF! |
| #REF! | #REF! |
| #REF! | #REF! |
| #REF! | #REF! |
| #REF! | #REF! |
| #REF! | #REF! |
| #REF! | #REF! |
| #REF! | #REF! |
| #REF! | #REF! |
| #REF! | #REF! |
| #REF! | #REF! |
| #REF! | #REF! |
| #REF! | #REF! |
| #REF! | #REF! |
| #REF! | #REF! |
| #REF! | #REF! |
| #REF! | #REF! |
| #REF! | #REF! |
| #REF! | #REF! |
| #REF! | #REF! |
| #REF! | #REF! |
| #REF! | #REF! |
| #REF! | #REF! |
| #REF! | #REF! |
| #REF! | #REF! |
| #REF! | #REF! |
| #REF! | #REF! |
| #REF! | #REF! |
| #REF! | #REF! |
| #REF! | #REF! |
| #REF! | #REF! |
| #REF! | #REF! |
| #REF! | #REF! |
| #REF! | #REF! |
| #REF! | #REF! |
| #REF! | #REF! |
| #REF! | #REF! |
| #REF! | #REF! |
| #REF! | #REF! |
| #REF! | #REF! |
| #REF! | #REF! |
| #REF! | #REF! |
| #REF! | #REF! |
| #REF! | #REF! |
| #REF! | #REF! |
| #REF! | #REF! |
| #REF! | #REF! |
| #REF! | #REF! |
| #REF! | #REF! |
| #REF! | #REF! |
| #REF! | #REF! |
| #REF! | #REF! |
| #REF! | #REF! |
| #REF! | #REF! |
| #REF! | #REF! |
| #REF! | #REF! |
| #REF! | #REF! |
| #REF! | #REF! |
| #REF! | #REF! |
| #REF! | #REF! |
| #REF! | #REF! |
| #REF! | #REF! |
| #REF! | #REF! |
| #REF! | #REF! |
| #REF! | #REF! |
| #REF! | #REF! |
| #REF! | #REF! |
| #REF! | #REF! |
| #REF! | #REF! |
| #REF! | #REF! |
| #REF! | #REF! |
| #REF! | #REF! |
| #REF! | #REF! |
| #REF! | #REF! |
| #REF! | #REF! |
| #REF! | #REF! |
| #REF! | #REF! |
| #REF! | #REF! |
| #REF! | #REF! |
| #REF! | #REF! |
| #REF! | #REF! |
| #REF! | #REF! |
| #REF! | #REF! |
| #REF! | #REF! |
| #REF! | #REF! |
| #REF! | #REF! |
| #REF! | #REF! |
| #REF! | #REF! |
| #REF! | #REF! |
| #REF! | #REF! |
| #REF! | #REF! |
| #REF! | #REF! |
| #REF! | #REF! |
| #REF! | #REF! |
| #REF! | #REF! |
| #REF! | #REF! |
| #REF! | #REF! |
| #REF! | #REF! |
| #REF! | #REF! |
| #REF! | #REF! |
| #REF! | #REF! |
| #REF! | #REF! |
| #REF! | #REF! |
| #REF! | #REF! |
| #REF! | #REF! |
| #REF! | #REF! |
| #REF! | #REF! |
| #REF! | #REF! |
| #REF! | #REF! |
| #REF! | #REF! |
| #REF! | #REF! |
| #REF! | #REF! |
| #REF! | #REF! |
| #REF! | #REF! |
| #REF! | #REF! |
| #REF! | #REF! |
| #REF! | #REF! |
| #REF! | #REF! |
| #REF! | #REF! |
| #REF! | #REF! |
| #REF! | #REF! |
| #REF! | #REF! |
| #REF! | #REF! |
| #REF! | #REF! |
| #REF! | #REF! |
| #REF! | #REF! |
| #REF! | #REF! |
| #REF! | #REF! |
| #REF! | #REF! |
| #REF! | #REF! |
| #REF! | #REF! |
| #REF! | #REF! |
| #REF! | #REF! |
| #REF! | #REF! |
| #REF! | #REF! |
| #REF! | #REF! |
| #REF! | #REF! |
| #REF! | #REF! |
| #REF! | #REF! |
| #REF! | #REF! |
| #REF! | #REF! |
| #REF! | #REF! |
| #REF! | #REF! |
| #REF! | #REF! |
| #REF! | #REF! |
| #REF! | #REF! |
| #REF! | #REF! |
| #REF! | #REF! |
| #REF! | #REF! |
| #REF! | #REF! |
| #REF! | #REF! |
| #REF! | #REF! |
| #REF! | #REF! |
| #REF! | #REF! |
| #REF! | #REF! |
| #REF! | #REF! |
| #REF! | #REF! |
| #REF! | #REF! |
| #REF! | #REF! |
| #REF! | #REF! |
| #REF! | #REF! |
| #REF! | #REF! |
| #REF! | #REF! |
| #REF! | #REF! |
| #REF! | #REF! |
| #REF! | #REF! |
| #REF! | #REF! |
| #REF! | #REF! |
| #REF! | #REF! |
| #REF! | #REF! |
| #REF! | #REF! |
| #REF! | #REF! |
| #REF! | #REF! |
| #REF! | #REF! |
| #REF! | #REF! |
| #REF! | #REF! |
| #REF! | #REF! |
| #REF! | #REF! |
| #REF! | #REF! |
| #REF! | #REF! |
| #REF! | #REF! |
| #REF! | #REF! |
| #REF! | #REF! |
| #REF! | #REF! |
| #REF! | #REF! |
| #REF! | #REF! |
| #REF! | #REF! |
| #REF! | #REF! |
| #REF! | #REF! |
| #REF! | #REF! |
| #REF! | #REF! |
| #REF! | #REF! |
| #REF! | #REF! |
| #REF! | #REF! |
| #REF! | #REF! |
| #REF! | #REF! |
| #REF! | #REF! |
| #REF! | #REF! |
| #REF! | #REF! |
| #REF! | #REF! |
| #REF! | #REF! |
| #REF! | #REF! |
| #REF! | #REF! |
| #REF! | #REF! |
| #REF! | #REF! |
| #REF! | #REF! |
| #REF! | #REF! |
| #REF! | #REF! |
| #REF! | #REF! |
| #REF! | #REF! |
| #REF! | #REF! |
| #REF! | #REF! |
| #REF! | #REF! |
| #REF! | #REF! |
| #REF! | #REF! |
| #REF! | #REF! |
| #REF! | #REF! |
| #REF! | #REF! |
| #REF! | #REF! |
| #REF! | #REF! |
| #REF! | #REF! |
| #REF! | #REF! |
| #REF! | #REF! |
| #REF! | #REF! |
| #REF! | #REF! |
| #REF! | #REF! |
| #REF! | #REF! |
| #REF! | #REF! |
| #REF! | #REF! |
| #REF! | #REF! |
| #REF! | #REF! |
| #REF! | #REF! |
| #REF! | #REF! |
| #REF! | #REF! |
| #REF! | #REF! |
| #REF! | #REF! |
| #REF! | #REF! |
| #REF! | #REF! |
| #REF! | #REF! |
| #REF! | #REF! |
| #REF! | #REF! |
| #REF! | #REF! |
| #REF! | #REF! |
| #REF! | #REF! |
| #REF! | #REF! |
| #REF! | #REF! |
| #REF! | #REF! |
| #REF! | #REF! |
| #REF! | #REF! |
| #REF! | #REF! |
| #REF! | #REF! |
| #REF! | #REF! |
| #REF! | #REF! |
| #REF! | #REF! |
| #REF! | #REF! |
| #REF! | #REF! |
| #REF! | #REF! |
| #REF! | #REF! |
| #REF! | #REF! |
| #REF! | #REF! |
| #REF! | #REF! |
| #REF! | #REF! |
| #REF! | #REF! |
| #REF! | #REF! |
| #REF! | #REF! |
| #REF! | #REF! |
| #REF! | #REF! |
| #REF! | #REF! |
| #REF! | #REF! |
| #REF! | #REF! |
| #REF! | #REF! |
| #REF! | #REF! |
| #REF! | #REF! |
| #REF! | #REF! |
| #REF! | #REF! |
| #REF! | #REF! |
| #REF! | #REF! |
| #REF! | #REF! |
| #REF! | #REF! |
| #REF! | #REF! |
| #REF! | #REF! |
| #REF! | #REF! |
| #REF! | #REF! |
| #REF! | #REF! |
| #REF! | #REF! |
| #REF! | #REF! |
| #REF! | #REF! |
| #REF! | #REF! |
| #REF! | #REF! |
| #REF! | #REF! |
| #REF! | #REF! |
| #REF! | #REF! |
| #REF! | #REF! |
| #REF! | #REF! |
| #REF! | #REF! |
| #REF! | #REF! |
| #REF! | #REF! |
| #REF! | #REF! |
| #REF! | #REF! |
| #REF! | #REF! |
| #REF! | #REF! |
| #REF! | #REF! |
| #REF! | #REF! |
| #REF! | #REF! |
| #REF! | #REF! |
| #REF! | #REF! |
| #REF! | #REF! |
| #REF! | #REF! |
| #REF! | #REF! |
| #REF! | #REF! |
| #REF! | #REF! |
| #REF! | #REF! |
| #REF! | #REF! |
| #REF! | #REF! |
| #REF! | #REF! |
| #REF! | #REF! |
| #REF! | #REF! |
| #REF! | #REF! |
| #REF! | #REF! |
| #REF! | #REF! |
| #REF! | #REF! |
| #REF! | #REF! |
| #REF! | #REF! |
| #REF! | #REF! |
| #REF! | #REF! |
| #REF! | #REF! |
| #REF! | #REF! |
| #REF! | #REF! |
| #REF! | #REF! |
| #REF! | #REF! |
| #REF! | #REF! |
| #REF! | #REF! |
| #REF! | #REF! |
| #REF! | #REF! |
| #REF! | #REF! |
| #REF! | #REF! |
| #REF! | #REF! |
| #REF! | #REF! |
| #REF! | #REF! |
| #REF! | #REF! |
| #REF! | #REF! |
| #REF! | #REF! |
| #REF! | #REF! |
| #REF! | #REF! |
| #REF! | #REF! |
| #REF! | #REF! |
| #REF! | #REF! |
| #REF! | #REF! |
| #REF! | #REF! |
| #REF! | #REF! |
| #REF! | #REF! |
| #REF! | #REF! |
| #REF! | #REF! |
| #REF! | #REF! |
| #REF! | #REF! |
| #REF! | #REF! |
| #REF! | #REF! |
| #REF! | #REF! |
| #REF! | #REF! |
| #REF! | #REF! |
| #REF! | #REF! |
| #REF! | #REF! |
| #REF! | #REF! |
| #REF! | #REF! |
| #REF! | #REF! |
| #REF! | #REF! |
| #REF! | #REF! |
| #REF! | #REF! |
| #REF! | #REF! |
| #REF! | #REF! |
| #REF! | #REF! |
| #REF! | #REF! |
| #REF! | #REF! |
| #REF! | #REF! |
| #REF! | #REF! |
| #REF! | #REF! |
| #REF! | #REF! |
| #REF! | #REF! |
| #REF! | #REF! |
| #REF! | #REF! |
| #REF! | #REF! |
| #REF! | #REF! |
| #REF! | #REF! |
| #REF! | #REF! |
| #REF! | #REF! |
| #REF! | #REF! |
| #REF! | #REF! |
| #REF! | #REF! |
| #REF! | #REF! |
| #REF! | #REF! |
| #REF! | #REF! |
| #REF! | #REF! |
| #REF! | #REF! |
| #REF! | #REF! |
| #REF! | #REF! |
| #REF! | #REF! |
| #REF! | #REF! |
| #REF! | #REF! |
| #REF! | #REF! |
| #REF! | #REF! |
| #REF! | #REF! |
| #REF! | #REF! |
| #REF! | #REF! |
| #REF! | #REF! |
| #REF! | #REF! |
| #REF! | #REF! |
| #REF! | #REF! |
| #REF! | #REF! |
| #REF! | #REF! |
| #REF! | #REF! |
| #REF! | #REF! |
| #REF! | #REF! |
| #REF! | #REF! |
| #REF! | #REF! |
| #REF! | #REF! |
| #REF! | #REF! |
| #REF! | #REF! |
| #REF! | #REF! |
| #REF! | #REF! |
| #REF! | #REF! |
| #REF! | #REF! |
| #REF! | #REF! |
| #REF! | #REF! |
| #REF! | #REF! |
| #REF! | #REF! |
| #REF! | #REF! |
| #REF! | #REF! |
| #REF! | #REF! |
| #REF! | #REF! |
| #REF! | #REF! |
| #REF! | #REF! |
| #REF! | #REF! |
| #REF! | #REF! |
| #REF! | #REF! |
| #REF! | #REF! |
| #REF! | #REF! |
| #REF! | #REF! |
| #REF! | #REF! |
| #REF! | #REF! |
| #REF! | #REF! |
| #REF! | #REF! |
| #REF! | #REF! |
| #REF! | #REF! |
| #REF! | #REF! |
| #REF! | #REF! |
| #REF! | #REF! |
| #REF! | #REF! |
| #REF! | #REF! |
| #REF! | #REF! |
| #REF! | #REF! |
| #REF! | #REF! |
| #REF! | #REF! |
| #REF! | #REF! |
| #REF! | #REF! |
| #REF! | #REF! |
| #REF! | #REF! |
| #REF! | #REF! |
| #REF! | #REF! |
| #REF! | #REF! |
| #REF! | #REF! |
| #REF! | #REF! |
| #REF! | #REF! |
| #REF! | #REF! |
| #REF! | #REF! |
| #REF! | #REF! |
| #REF! | #REF! |
| #REF! | #REF! |
| #REF! | #REF! |
| #REF! | #REF! |
| #REF! | #REF! |
| #REF! | #REF! |
| #REF! | #REF! |
| #REF! | #REF! |
| #REF! | #REF! |
| #REF! | #REF! |
| #REF! | #REF! |
| #REF! | #REF! |
| #REF! | #REF! |
| #REF! | #REF! |
| #REF! | #REF! |
| #REF! | #REF! |
| #REF! | #REF! |
| #REF! | #REF! |
| #REF! | #REF! |
| #REF! | #REF! |
| #REF! | #REF! |
| #REF! | #REF! |
| #REF! | #REF! |
| #REF! | #REF! |
| #REF! | #REF! |
| #REF! | #REF! |
| #REF! | #REF! |
| #REF! | #REF! |
| #REF! | #REF! |
| #REF! | #REF! |
| #REF! | #REF! |
| #REF! | #REF! |
| #REF! | #REF! |
| #REF! | #REF! |
| #REF! | #REF! |
| #REF! | #REF! |
| #REF! | #REF! |
| #REF! | #REF! |
| #REF! | #REF! |
| #REF! | #REF! |
| #REF! | #REF! |
| #REF! | #REF! |
| #REF! | #REF! |
| #REF! | #REF! |
| #REF! | #REF! |
| #REF! | #REF! |
| #REF! | #REF! |
| #REF! | #REF! |
| #REF! | #REF! |
| #REF! | #REF! |
| #REF! | #REF! |
| #REF! | #REF! |
| #REF! | #REF! |
| #REF! | #REF! |
| #REF! | #REF! |
| #REF! | #REF! |
| #REF! | #REF! |
| #REF! | #REF! |
| #REF! | #REF! |
| #REF! | #REF! |
| #REF! | #REF! |
| #REF! | #REF! |
| #REF! | #REF! |
| #REF! | #REF! |
| #REF! | #REF! |
| #REF! | #REF! |
| #REF! | #REF! |
| #REF! | #REF! |
| #REF! | #REF! |
| #REF! | #REF! |
| #REF! | #REF! |
| #REF! | #REF! |
| #REF! | #REF! |
| #REF! | #REF! |
| #REF! | #REF! |
| #REF! | #REF! |
| #REF! | #REF! |
| #REF! | #REF! |
| #REF! | #REF! |
| #REF! | #REF! |
| #REF! | #REF! |
| #REF! | #REF! |
| #REF! | #REF! |
| #REF! | #REF! |
| #REF! | #REF! |
| #REF! | #REF! |
| #REF! | #REF! |
| #REF! | #REF! |
| #REF! | #REF! |
| #REF! | #REF! |
| #REF! | #REF! |